Green Vista Landscaping has served Indiana residents since 1981. We are a family-owned and operated green landscaping company that specializes in residential landscape design, commercial landscape design and installation, landscape construction, ornamental ponds and waterfalls, and impeccable landscaping maintenance. We also offer services such as landscape lighting, the installation of Christmas lights, and the installation and design of other holiday lighting.
Our lawn care services include fertilization, weed mitigation, mowing, and lawn care. We also offer both residential and commercial snow removal services.
At Green Vista Landscaping, our decades of knowledge and expertise, plus our dedication to industry-leading best practices, ensure our customers receive the highest quality residential landscape design or commercial landscape services. Because the land is our passion, we work hard to give back to our environment with green and clean landscaping services that leave the great state of Indiana better than we found it.
Browse through the photos in our gallery to see our previous Indiana landscaping ideas and imagine what Green Vista Landscaping can do for your home or commercial property. From stunning hardscape design to green landscape solutions, you can be proud of, we want to be your partner in bringing your landscape dreams to life!
Our team is the heart and soul of Green Vista Landscaping. The most incredible paradise ponds and waterfalls, Christmas lighting design ideas, and stunning hardscape designs come from the minds and hands of these phenomenal individuals.Get to know the team who will bring your landscaping hopes into reality!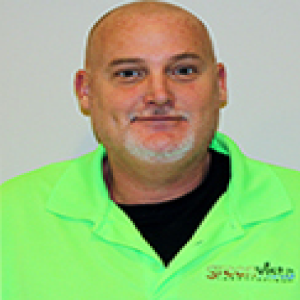 Jeff Eiler
President/Managing Partner
Jeff is our President and a Managing Partner. He started with the company in 1987. He is married to Sandy, and together they have three amazing children and three beautiful grandchildren. A lifelong resident of Noblesville, Jeff loves riding his Harley Davidson, taking vacations, and playing with the grandchildren, just like Sandy
does!
T.J. Houghtalen
Vice President/Managing Partner
T.J. is our Vice President and a Managing Partner. He started with Green Vista Landscaping in 1992. Like Jeff and Sandy, he is a lifelong resident of Noblesville, and he graduated from Vincennes University with a Horticulture Degree. He is married to Andrea, and together, they have two children. T.J. enjoys coaching his children in youth sports, and family vacations. He actively volunteers with the Noblesville Boys & Girls Club, as well as the Noblesville United Soccer Club, and the Noblesville Tree Board.
Sandy is our Office Manager. She is usually the first voice you will hear when you call us! She handles all payroll, HR, accounts payable, general accounting, and keeps everyone in line and where they need to be. Sandy is married to Jeff, and started with the company in 1992. They have three incredible children and three
wonderful grandchildren, whom Sandy enjoys spending time with. Her other interests include reading, motorcycle rides, and taking cruises and vacations to warm destinations.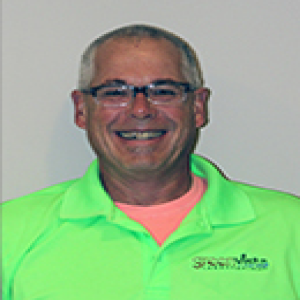 Mark Lippott
Community Relations
Mark is our Community Relations expert. He joined Green Vista Landscaping after 15 years as a general merchandise manager for the Home Court Gift Shop at Bankers Life Fieldhouse. He has over 35 years of customer relations and management experience. Mark has been married for 40 years and has two fantastic children, as well as four terrific grandchildren. He enjoys family time, live music, traveling, and camping.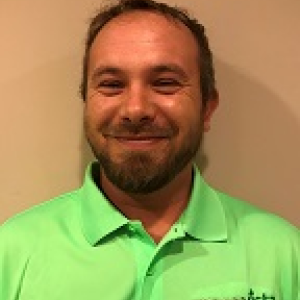 Rick Griffith
Landscape Foreman
Rick is our Landscape Foreman. He has been with Green Vista Landscaping for many years and is an invaluable member of our team. He hails from Elwood, and currently lives in Cicero. He has two boys, with whom he enjoys spending outdoors time and playing games. Rick's goal is to retire early and enjoy the good life!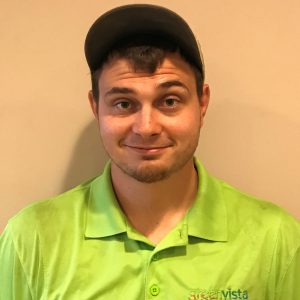 Matt is our Hardscape Foreman. Matt has been here several years and brings a wealth of knowledge to Green Vista Landscaping. He is a huge asset to our team! Matt was born in Michigan and now resides in Sheridan. He has three amazing children who take up most of his time when he is not working. During his free time, he also enjoys camping, riding his Harley Davidson motorcycle, and of course, landscaping. Matt would very much like to own his own company someday!